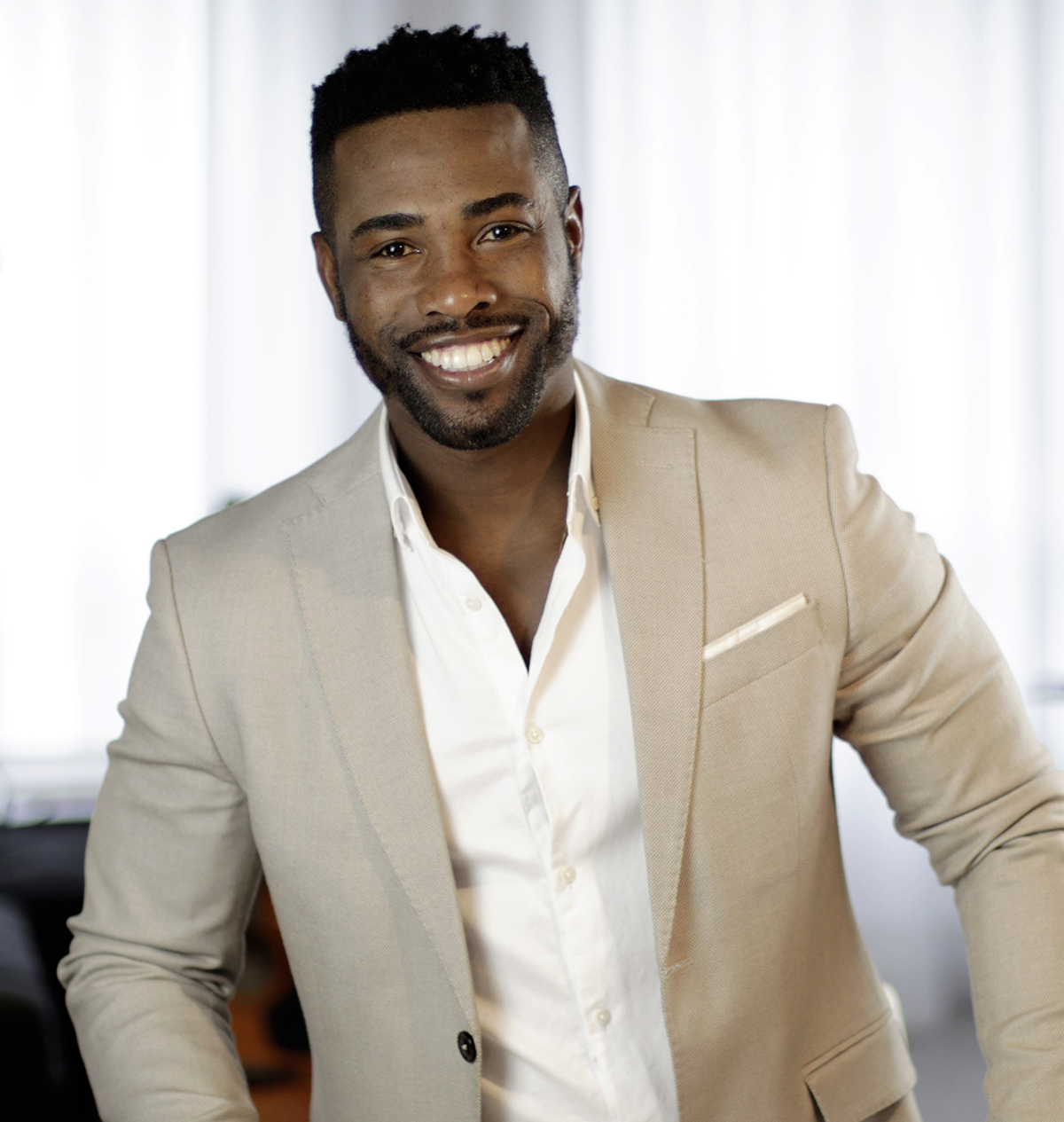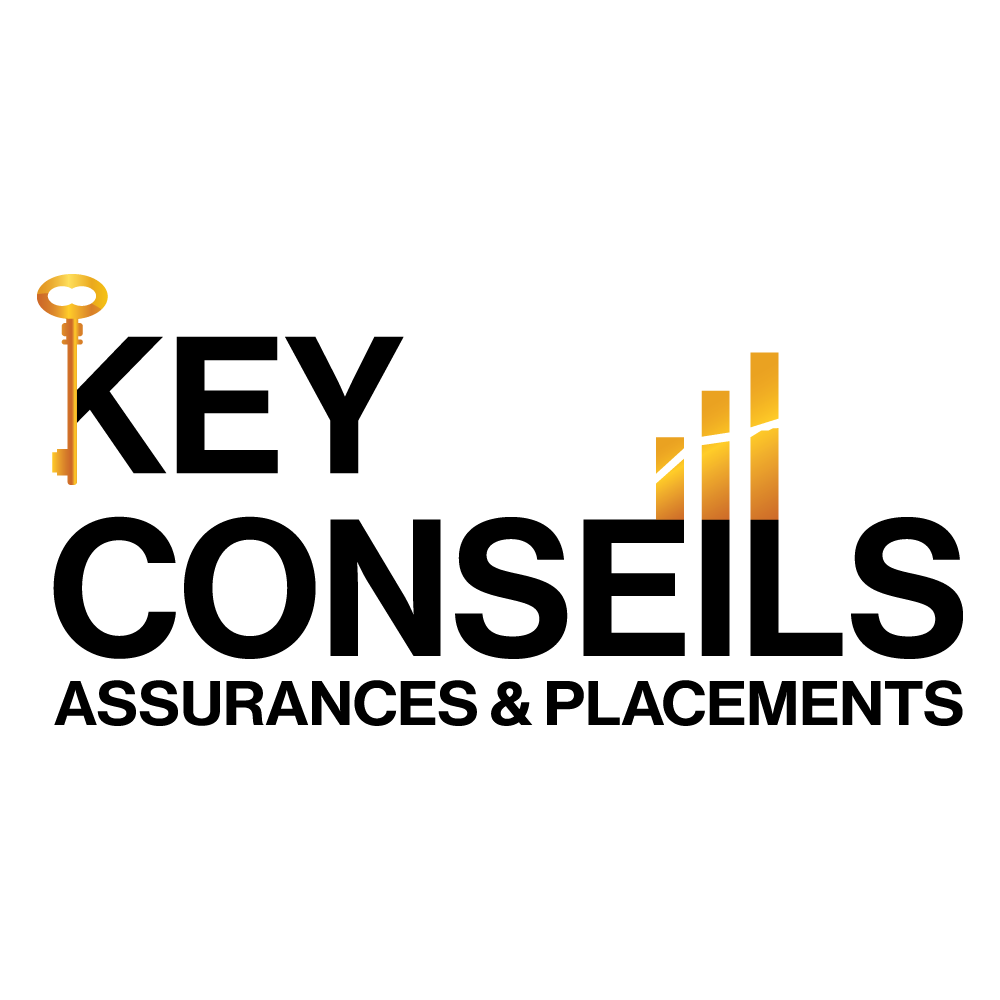 Kossi Awoutey
WHO AM I?
I have a PASSION in life:
It is to be at the service of HUMAN BEINGS, and for me, it is what matters the most!
I come from a family of six children, five girls and one boy. The value of helping and giving to others was taught to me at a young age. I am a father of four children.
I have been in business or more specifically, financial services for 10 years. Entrepreneur and the founder of KeA_Conseils (Investment & Insurance), I am a financial advisor and a group savings broker. I am a speaker of personal finance on topics such as 'How to control your expenses, SAVINGS and how to save on income tax or Registered Education Savings Plan (RESP)'.
My MISSION: To help my clients protect themselves against the disastrous financial consequences caused by the three worst enemies in the life of a HUMAN BEING: loss of salary, disease, and death; therefore, ensuring their financial security.
Kossi Awoutey
keA_Conseils
Cell: +1 438.870.5800
Join me and follow me on:
kea-conseils assurances placements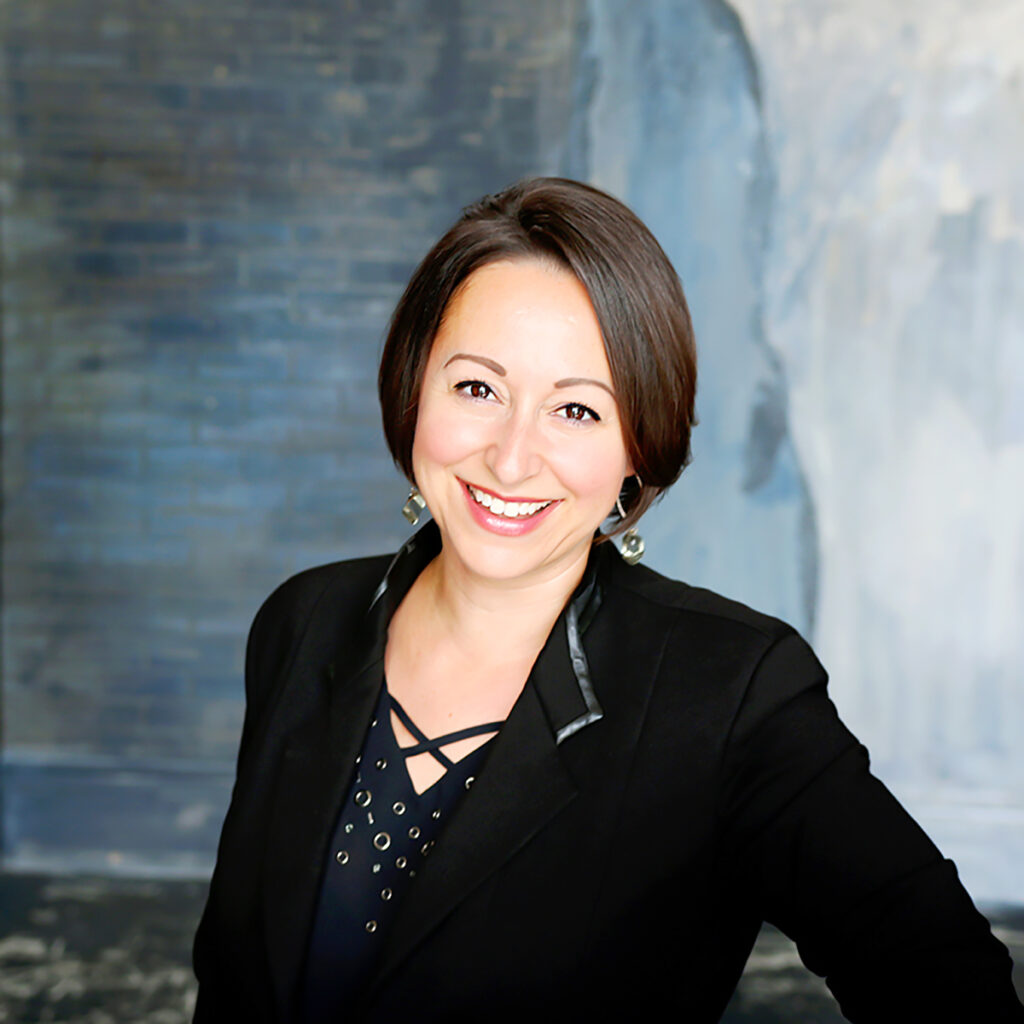 Let's make great things happen together!
Speaker • Coach • Author • Facilitator
Please text for support and a faster reply: 416 797 5856
I am here to help GOOD people, actually live a GOOD life. So you can make life happen FOR you, instead of it happening TO you.
Hailey Patry
Your…
True Happiness Coach
Marriage Mentor
The Happy Business Coach
My fourth book was recently released & it's called " HAPPY LOVE". 
I would love to send you the chapter of your choice, for FREE. 
Hailey Patry
Your True Happiness Coach
Marriage Mentor / The Happy Business Coach
Hailey is a world-renowned coach and happily-married mom of three neuro-diverse boys. She helps you create your dream-life, dream-relationship, or dream-business!
She believes in happiness after depression, confidence despite anxiety, love after divorce and healing after infidelity. She believes you can be wildly successful, no matter what your past looks like. She helps you heal in 90 days or less. You will love your self, your results and your life!
Hailey offers private coaching for individuals, couples and entrepreneurs; speaking/keynotes; her 5 books, and her signature workshops. Hailey's spoken for 1-million+ audience members, is an award-winning best-selling author, awarded as "The-Woman-of-Resilience", "World's-Best-Marriage-Mentor" and "The-Woman-of-Leadership-Courage-Resilience".
Hailey offers unlimited urgent support between sessions, so you're not alone when you need help the most. When you hear someone's struggling and they don't know where to turn, especially if you hear of infidelity or low self-worth, she can definitely help.
Your get your first coaching session for FREE by texting
416-797-5856
If you're ready to shine… book some time. www.TheLiftedLid.com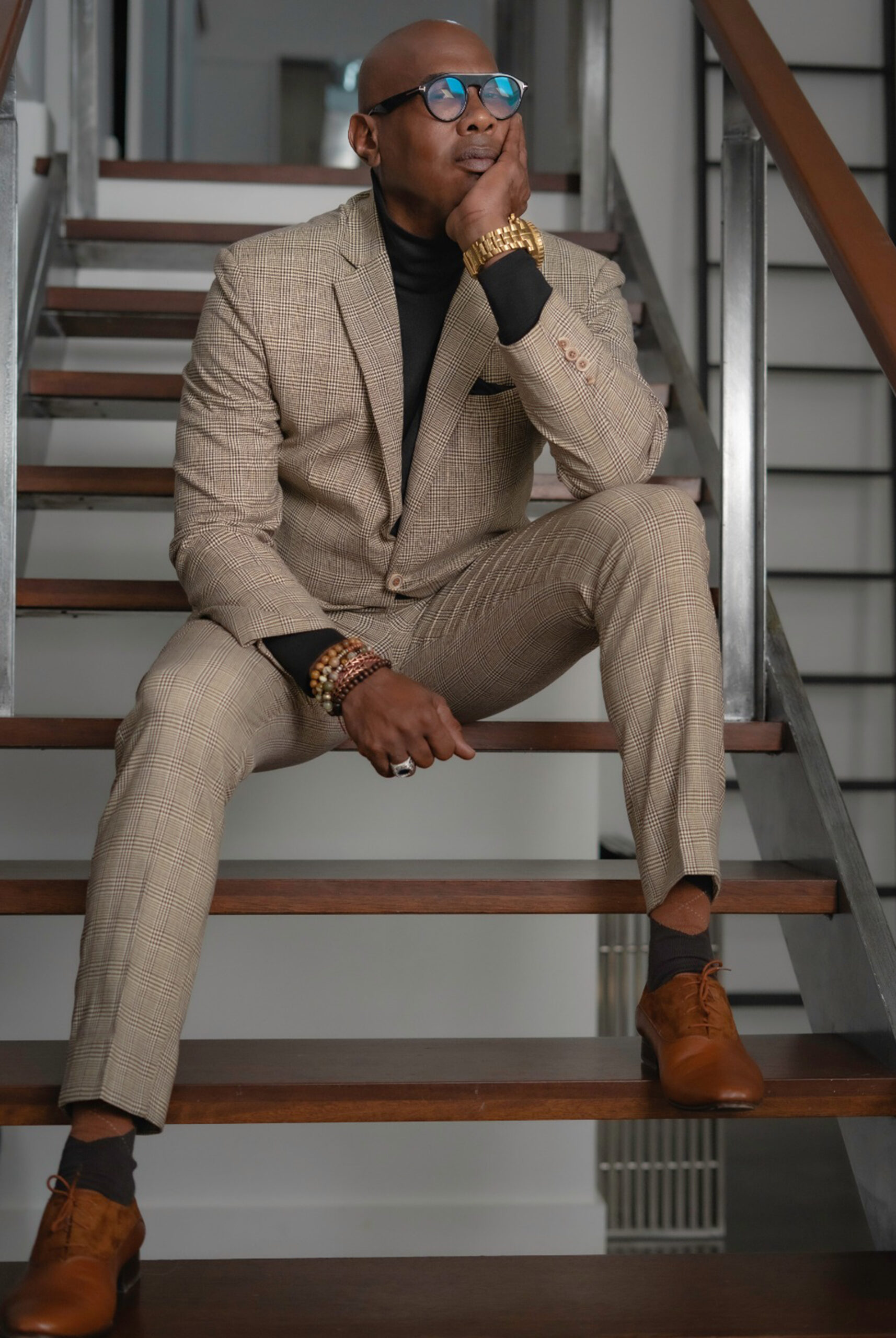 "A mentor is someone who allows you to see the hope inside yourself"
– Oprah Winfrey
By God's appointment, I met the world-renowned Mr. Byron Nelson when I walked up to him in a room filled with hundreds of people. This out-of-my-comfort-zone action to go up to him to ask a question was one of the best decisions I have ever made in my life. "He believed in me before I could believe in myself"
– Jessica De Serre Boissonneault.
This man has played a major role in the development of the woman I am today, and I will be forever grateful to him. When Volume 1 of "I am a Flight Attendant & That is my Superpower" was released, I messaged him to tell him all about it, and without hesitation, he said, "I want to purchase ten copies, send me one and donate the rest, please!"
"A true mentor wants to see you rise to the top and is willing to let you stand on their shoulders to get there" -unknown
Byron Nelson, Founder of The Matrix Group, is a world-renowned wealth coach, business advisor, and highly sought-after inspirational speaker.
Over the last two decades, this self-made multimillionaire and servant leader has dedicated his life to helping others create wealth. He has educated and mentored thousands of people around the world, helped create over 100 millionaires on his team alone, put 200 students through college (out of his own pocket), and it seems as though he is just getting started. Byron's message of finishing what you start is his legacy and contribution to the world.
Its a new "Haira"!
Curls by the Sea is a natural evolution of the haircare industry as we take it to a full experience.
Where and how was the product, you are using formed and by whom and why?
Curls by the Sea was divinely inspired and co-created through David De Giuli and is now on assignment to bring this new lifestyle brand to market one customer at a time. The core beliefs of the brand are love of nature and mother nature and all she has created. We celebrate through the earthly gifts, focusing on the Sea.
Together with man's advanced science guided by the source we bring birth to a new level of haircare which closely reflects life's greatest power, the Sea. This natural technology provided by the source is our way to creating wavy and enhanced curly hair.
Awaken your Senses and SEA the Difference with the Power of the SEA!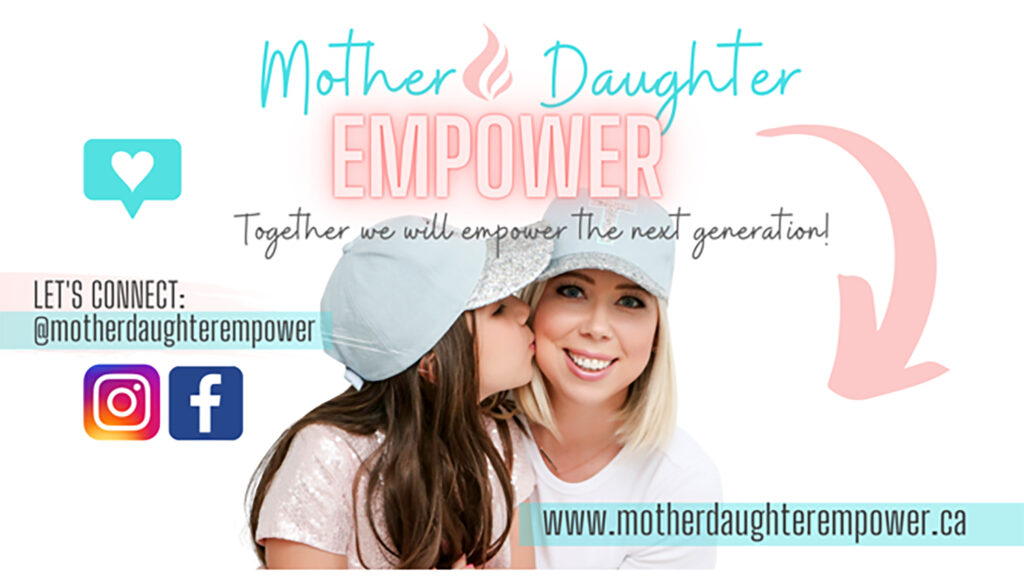 We are Mother Daughter Empower, a Social Enterprise on a mission to empower the next generation of young girls! Did you know that by age 14 a girls confidence level will have decreased by 30% in comparison to boys of the same age? We are here to create a change in that stat, and we do so by providing moms with the tips, tools and resources that they need to raise the next generation of empowered girls!
Whether you're a mom, grandma, auntie, teacher, mentor or friend, you can make a difference by becoming a member of our community, join us at our next Mother-Daughter Retreat or grab a ticket to our Annual Mother Daughter Conference, our personal development and growth mindset programming is specially designed for girls ages 7-14 and inspires our community members to lead the way!
Together, we will empower the next generation!
Tara
Filteau
Founder & CEO
Mother Daughter Empower
www.motherdaughterempower.ca
IG: @motherdaughterempower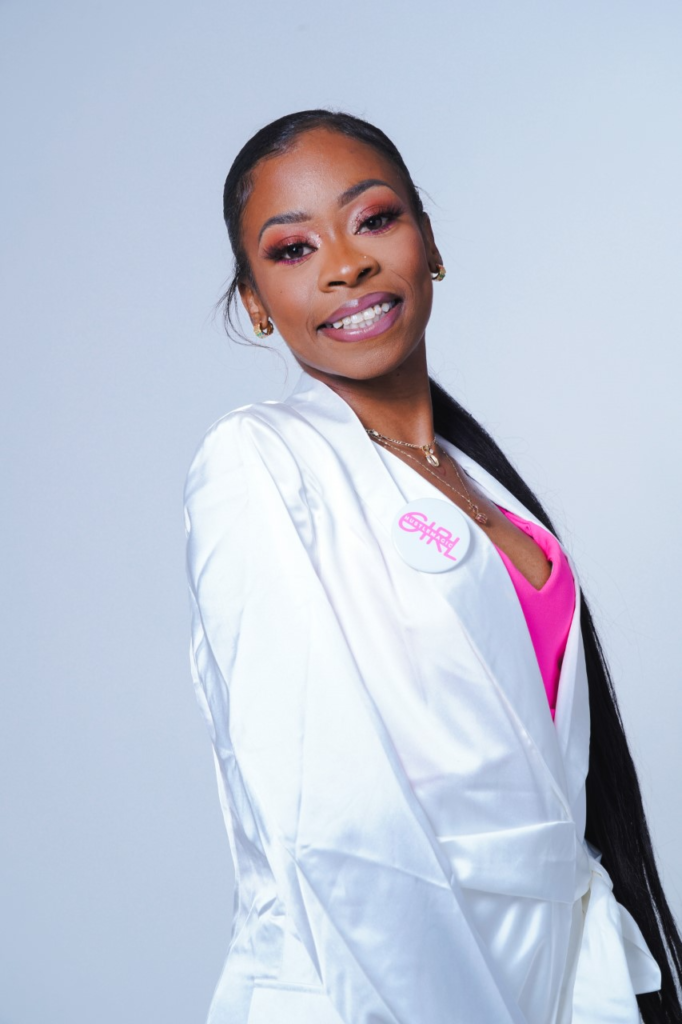 Karina Oliver is the founder and CEO of Girls Empower, a brand that targets women and female entrepreneurs "empowering each other instead of tearing each other down."
With over 10 years of experience in business development, sales, customer service and management, she now empowers women all across the world with her digital services to help them grow their brand or business on Instagram.
Karina is an entrepreneur, social media influencer, and a mother.
She is an advocate for women's empowerment and leadership.
She has a growing community of 10,000 followers on Instagram, and she has worked and collaborated with 100+ female entrepreneurs globally.
Karina believes that you can do anything you set your mind to, and she showcases that through her opportunities and achievements.
If you're someone overwhelmed with Instagram that has been struggling to grow your audience, followers, engagement, or sales, contact Karina to set up a 1-1 coaching call.
Let's connect!
Email: [email protected] 
Phone number: 438-483-3940
ONEISHA PERROTTE-LEWIS from Montréal, Quebec is an author, a mindset coach, a motivational speaker and a dedicated entrepreneur. She left her job in the nursing field to pursue her dreams of working for herself in order to help others attain ultimate control of their life and well-being while also, creating inspiring books that can possibly change or save a life.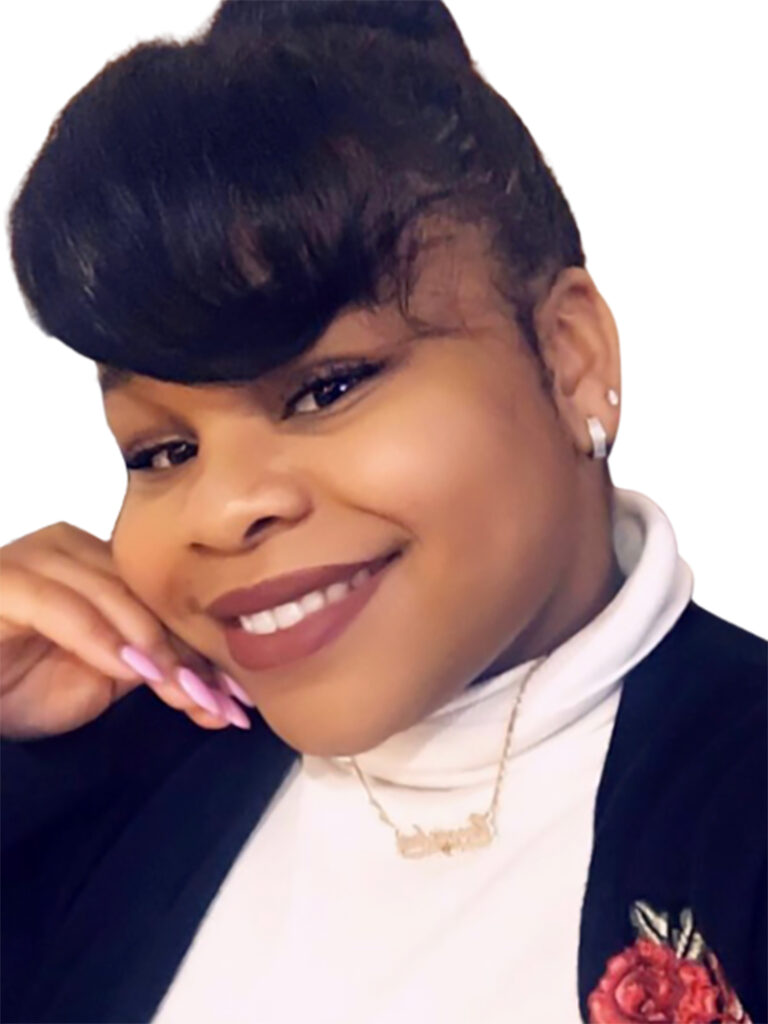 Tools to deal with life…so no matter what happens around us, we have the power to remain strong, calm and focused…
Scan my QR code
let's talk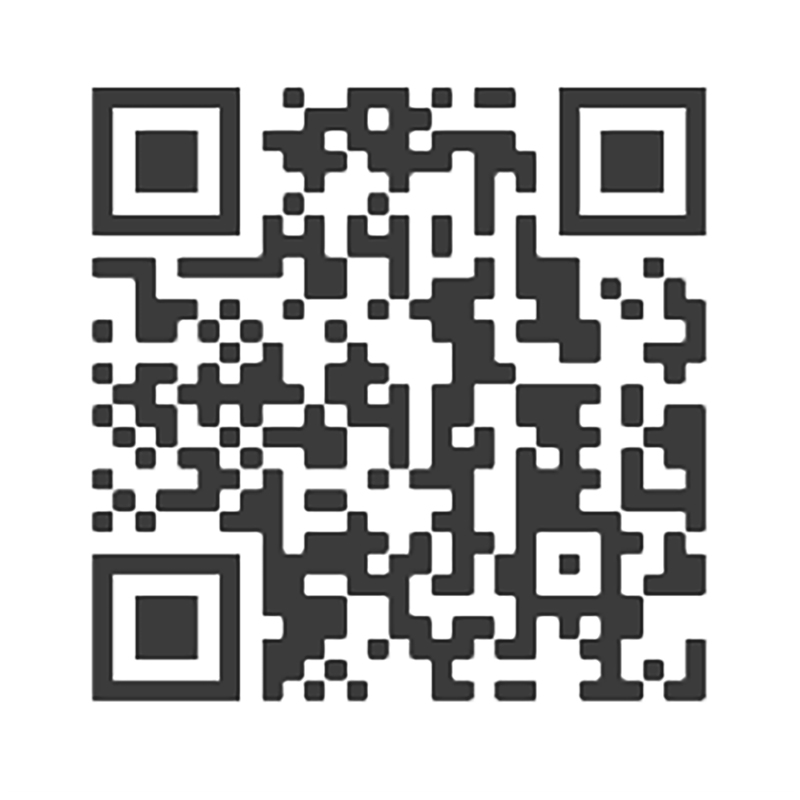 I have been a Flight Attendant for 23 years. I was jet-setting across the globe, experiencing the 4 am wake-up calls, sporadic hours, flight delays, and the joys of working most weekends and holidays. My travel developed my communication skills, enhanced connecting skills and expanded my knowledge of cultural differences. I was truly enjoying interacting with passengers on board, and loved exchanging stories with them on their reason for travel. I developed lasting friendships with fellow crew members, and gained an amazing "family" of support that I never thought possible. While I was grateful for all those experiences, the sense of lack of control in my life was ever present. During my layovers, I started reading business leadership books. At the same time, I was looking for ways to eat better while travelling. The food had to be portable, easy to prepare and fit the acceptable requirements for customs. The products I found gave me better health and more energy to cope with the sporadic hours. The products came with "a business in the box" model. This was the perfect storm. While flying, I was able to work part time around a crazy hectic airline schedule, and started slowly to build my business. This gave me another source of income. Fast forward to today, I got laid off after 23 years of flying. I applied the triple A model from the airline: "Assess, Adapt, Act". The perfect storm has realigned itself. The difference this time is, I have a sense of control in my life. My business is already established. The ability to work from home has never been more crucial. My connections with people now are all on line. Zoom calls are now the norm. The best thing of all, my network 'family' and my flying 'family' are not exclusive. For that, I will be forever grateful!
Agnes Gavin
Welcome to Your New Story.
Our mission:
Give every human being the sparkle they need to shine so that they can write their new story, a story they will love and fi nally be proud of. Here, satisfaction is guaranteed.
Our team is made up of several specialists with in-depth knowledge in the fi eld of personal development in order to allow you to live the life of your dreams, a life you love. We truly believe that every human being is important and that it is high time to come together in order to create a better world. A world in which each individual will fi nd love for oneself and love for others. Join us in choosing to care of the most relationship in your life: THE ONE WITH YOURSELF. It's free to be a part of this family. Together we are stronger, and that humanity will heal when it under-stands that the verb TO BE is more important than the verb to have. The best gift you can give to yourself is taking care of you. Become the priority in your life. Here we will give you the tools so you can finally live the life of your dreams, a life that suits you. Become a part of this amazing family.
IG: @votrenouvellehistoire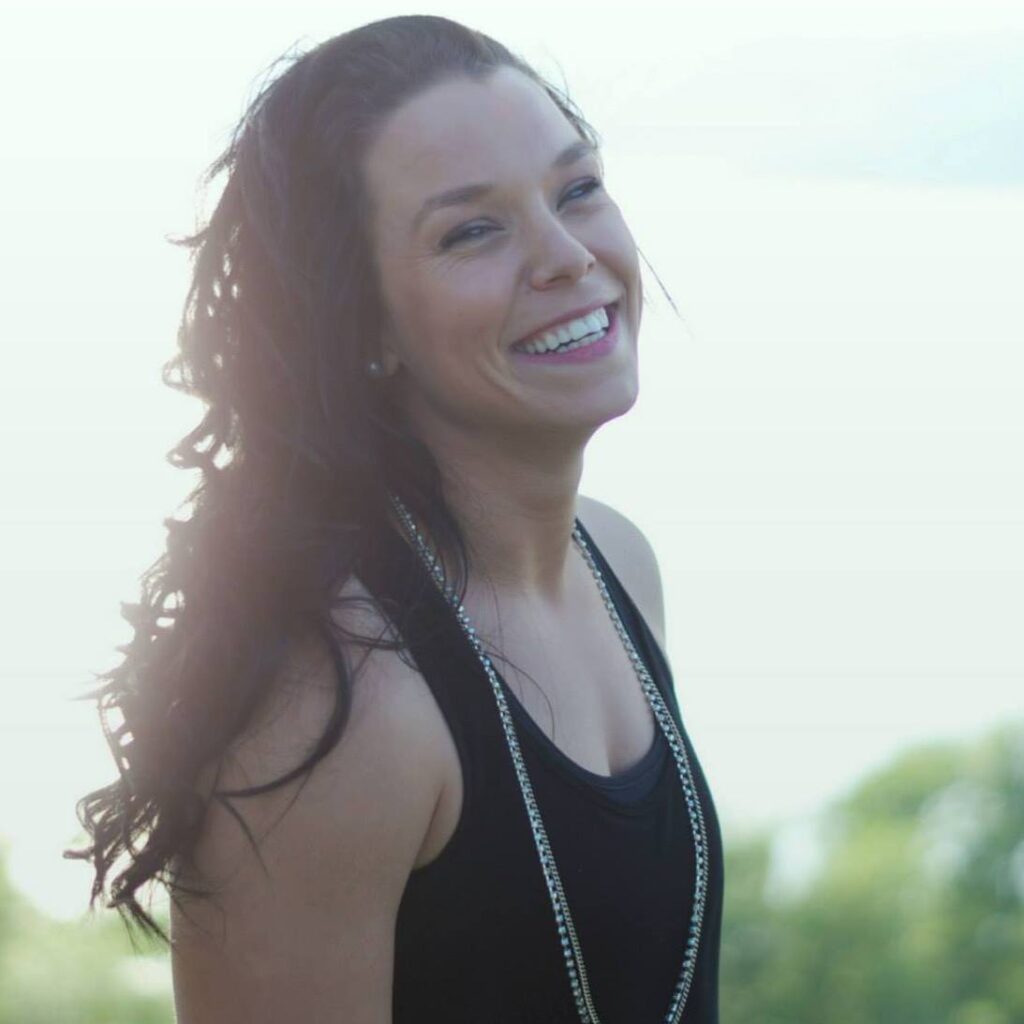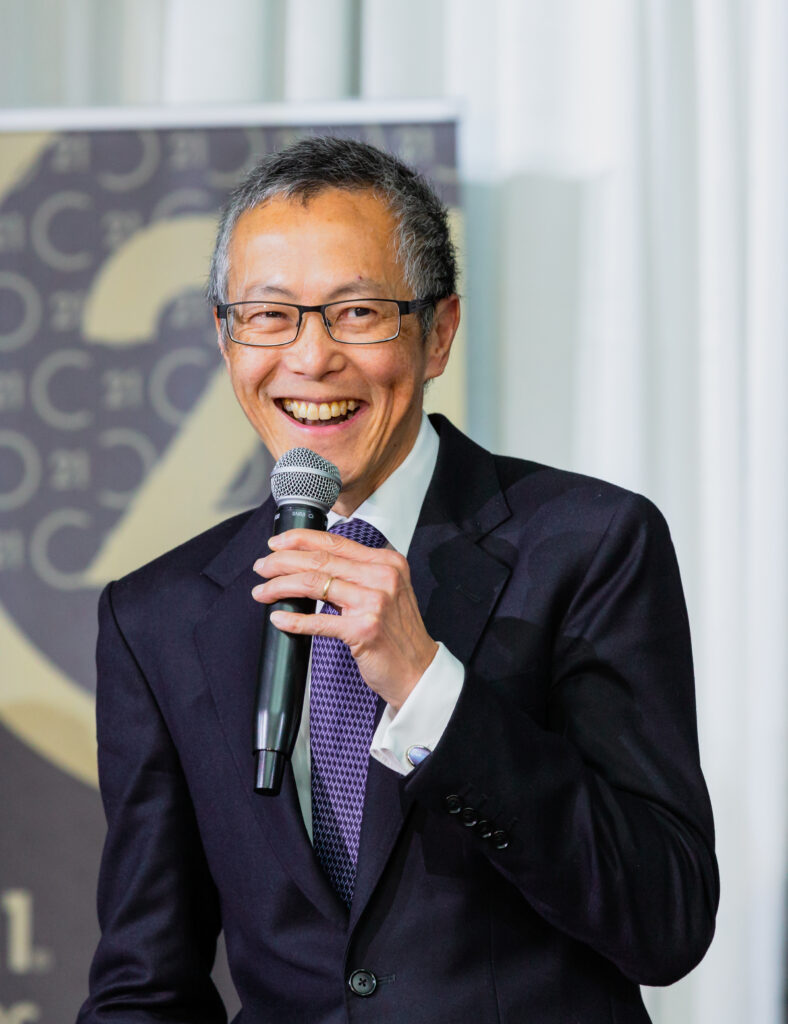 Gordon So is a co-founder of Landed for Success with 20 plus years of direct sales in the network, marketing industry. With a strong background in the real estate and mortgage industry, he has built, trained, and motivated massive sales teams in several countries, and he has ultimately developed amazing client relationships and top-selling skills. In the past 6 years, Gordon has developed mar-keting strategies to help authors, trainers, and consultants grow their social media, digital marketing, and offline strategies to ac-quire more leads, sales, and speaking engagements. So, if you are serious about taking your personal development, skill development, and mindset to the next level, you will not want to miss any of his training and sales modules. With his favorite quote being "Motiva-tion and Inspiration Without Direction Leads to Total Frustration", be prepared to follow Gordon in his wisdom to help you achieve your goals!
Co-founder, Landed for Success
Email: [email protected]

Jey goes by many titles, whether it's an entrepreneur, an IT profession-al, a Bestselling Author, or a Social Media Infl uencer. Today, he is the co-founder of Landed for Success and has built over 22 years of in-depth knowledge, involvement, experience, and expertise in trade sec-tors such as Business Development, Project Management, Social Net-working, Volunteering, and Business Transformation for Fortune-200 companies.
Jey is also involved with many volunteer and advocacy organizations in Canada. Some examples include Jey acting as Director of Sophia Hilton Foundation of Canada, Executive Director of Never Give up Foundation, and Co-chair at Pierre Elliott Trudeau High School and Beckett Farm Public School. In addition, Jey's past positions include highly commend-able roles as a Director of Canadian Tamils' Chamber of Commerce' and Member of Markham Board of Trade. With his intense commitment to the betterment of his community, Jey has been glad to help those around him!
Co-founder, Landed for Success
Email: [email protected]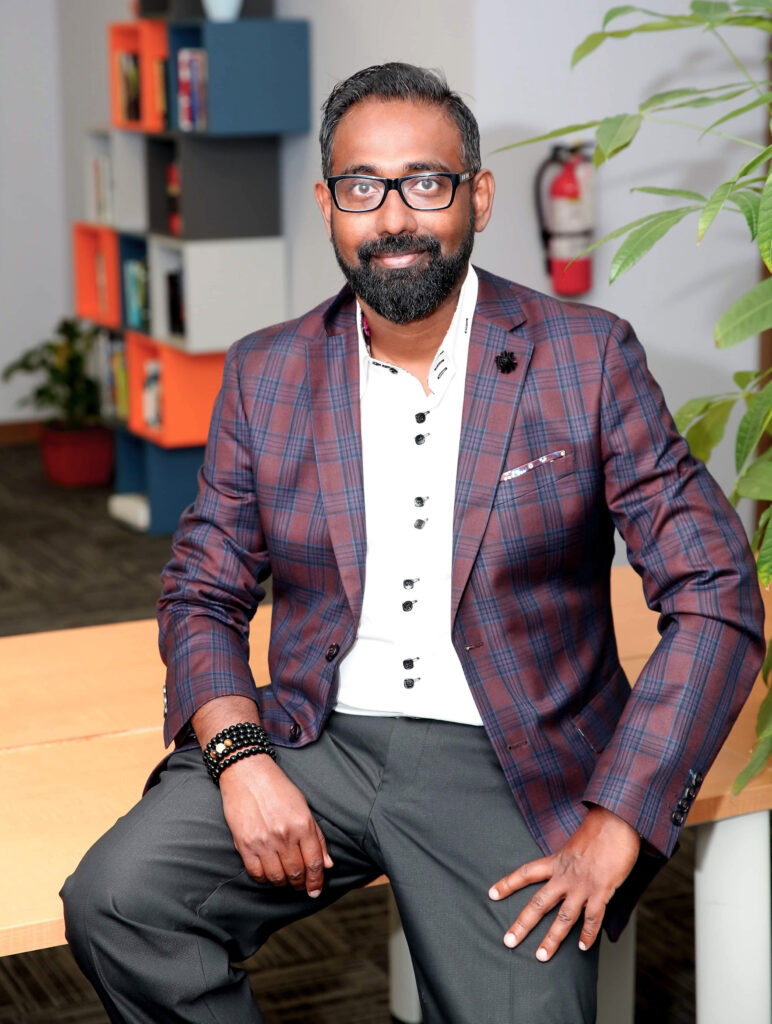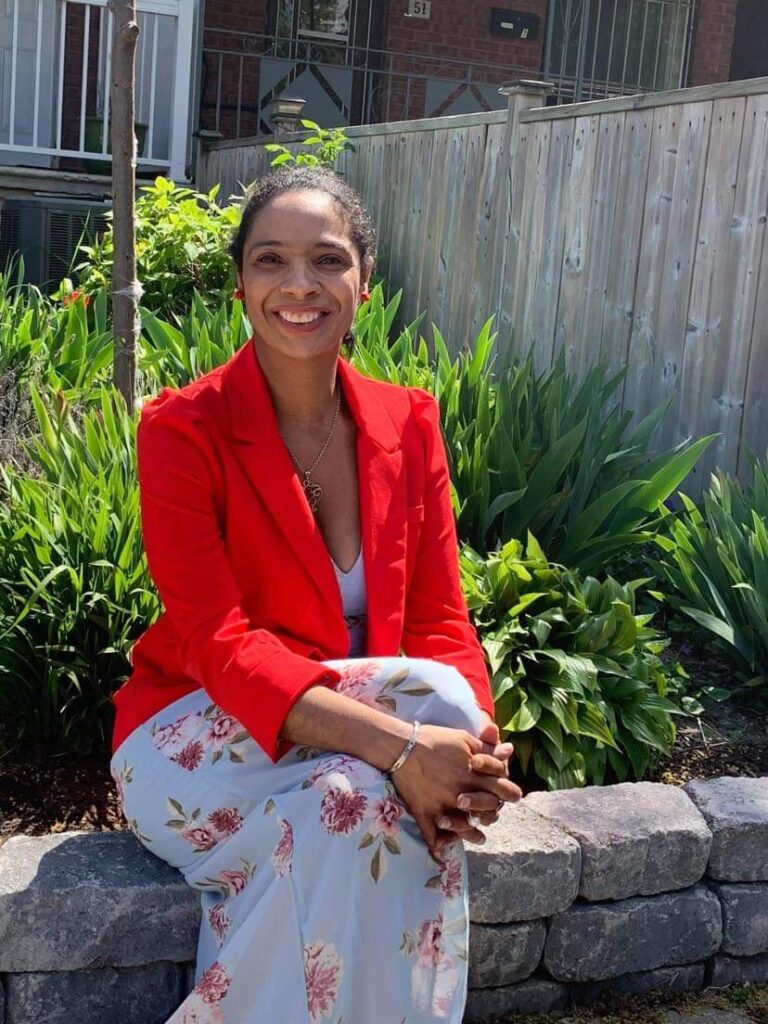 My name is Marisa Morais. I am an African Portuguese woman. I reside in Toronto, Ontario Canada. I emigrated to Canada 18 years ago looking for a better life for me and my daughter.
I am a mother of a 17-year-old girl. I have always worked in the restaurant and catering industry until the pandemic hit and the industry had to make drastic cuts.
I decided to get into the health and nutrition filed and joined Herbalife Nutrition as a wellness coach.
My purpose in life is to inspire, motivate and Empower people.
I can be reached at (647)572-5664
Email [email protected]
The Beauty & Nutrition Boutique By M&F
IG: @THEBEAUTYBOUTIQUEBYMARISA
I'm a flight attendant that got furloughed during covid-19. While I wait to get back to the sky, I want to give you guys a sneak peek behind the loud conversations of the wonderful humans that hinder your sleep when you're sitting beside a closed curtain at 2 a.m. The 76 is a Podcast by flight attendants for anyone interested in avi-ation. This podcast is for people who wonder about the lives of flight attendants. Which sane person would love to travel to three different countries in a week? If you're looking for a guide to becoming a flight attendant this is not the podcast for you. We talk about what it takes to wear the uniform, however, we focus on the people behind the uniform. I hope you guys enjoy this podcast as much as I miss my job.
[email protected]